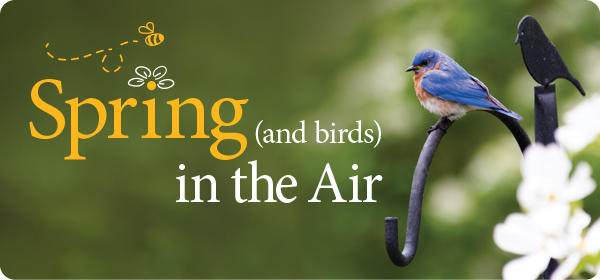 Get Ready for a Fun-filled Season in Your Backyard
You made it through winter and as a reward, the next few months will bring some of nature's most spectacular gifts.
Spring migration brings a show with an ever-changing cast of characters passing through your yard, including hummingbirds, orioles and warblers. Next comes nesting season, a time to watch for bird parents bringing their noisy fledglings to your feeders. And it's fun to watch the adults, busy in your backyard habitat, as they glean pollinating insects to feed their ever-impatient youngsters.